Hawaii Tomonkai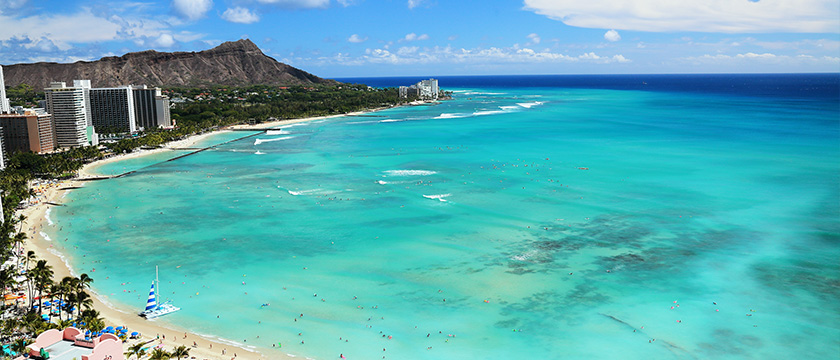 About the Hawaii Tomonkai
Hawaii Tomonkai was officially established in 1975. However, I heard that, for a long time before then, there were gatherings which mainly consisted of people of Japanese ancestry who were born in the U.S., educated in Japan at Waseda, and went back to live in Hawaii. Waseda is thus familiar to Japanese-Americans here in Hawaii. When I started to participate in Hawaii Tomonkai at around 1983, there were many such Japanese-Americans who were still very healthy, and there was even a person who had spoken with the founder Shigenobu Okuma. I remember that members who came to Hawaii as representatives of Japanese companies were getting a lot of information about Hawaii from him.
More than 30 years have passed since then, and the members who make up the Hawaii Tomonkai is changing. Now, there are various people including not only the representatives of Japanese companies and the Japanese consulate general but also those who decided to live permanently in Hawaii after residing here as representatives, those who came to Hawaii to study at the University of Hawaii, and those who came to Hawaii to live here after retirement.
The yearly events include general meetings, golfing, hiking, beach clean-ups, Christmas parties, and taking part in Honolulu marathons as supporters for the runners. Furthermore, on the last Wednesday every month, we gather at the Waikiki Yacht Club to exchange information and enjoy conversation. This yacht club is very close to Ala Moana Center, and we enjoy wine with other Waseda alumni, looking over the boats and yachts connected to the nearby dock, and feeling the cool wind of the evening. This is when we feel it is good we live in Hawaii.
In addition to the mild weather throughout the year, both hard and soft infrastructure including the health care system are readily available, and at the same time the Japanese culture is a part of their daily lives. From Honolulu, there are regular flights to Narita, Haneda, Nagoya, Osaka, and Hakata, and there are also temporary flights to Sapporo, Sendai, Hiroshima, and Naha. As such, Hawaii is very convenient when it comes to access to Japan. The prices are somewhat high; however, you do not have to pay so much for clothing, and the beaches are very close. There are not only Japanese restaurants but also restaurants of countries around the globe, and we can safely say that there are no other foreign countries or regions in the world which are so comfortable for Japanese people to live in. As a result, there are many members in Hawaii Tomonkai who have lived here for a long time, and there are many who will be living here permanently.
There are many visitors from Japan. Former Presidents Katsuhiko Shirai and Takayasu Okushima visited Hawaii while in office. We are sincerely waiting for the visit by the current President Kaoru Kamata. If you are a Waseda alumnus/alumna, please let us know when you are visiting Hawaii.
Chairperson Hideki Hayashi (Graduated in 1976, Graduate School of Science and Engineering)